IMS & DBH proudly carries Air-Line & Hydraulic Oil, Pneumatic Tool Cleaner & Oil from CoilHose Pneumatics.
Coilhose Pneumatics
Coilhose Pneumatics is a popular company that has swept everyone off their feet with an innovative approach that's new to the masses. We have been known as one of the industry's top leading manufacturer of the best air tool accessories and air line controls all around the globe.
Air-Line & Hydraulic Oil are two of the many things they have highlighted in their company.
Coilhose Pneumatics doesn't want you to feel limited, that's why they have everything under control. It doesn't matter what you need, Coilhose Pneumatics has you covered. Their products range from hose and tubing to blowguns. Of course, it wouldn't be a complete show without FRLs and quick disconnects.
IMS & DBH proudly carries Coilhose Pneumatics:
Air-Line & Hydraulic Oil

Pneumatic Tool Cleaner & Oil
Integrated Technology and Top-Notch Pneumatic Products
Coilhose Pneumatics wouldn't be able to get this far without being innovative and critical. They ensure that our customer's needs and concerns are being met right away. Before Coilhose Pneumatics products have been released to the market, it has gone through several tests to make sure that it comes in with unsurpassed quality.
Coilhose Pneumatics has built a strict categorization process for quality purposes. Using the latest edge in technology, they always remain at the top due to their consistency and the will to be better than the rest.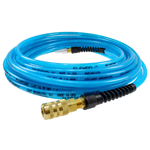 IMS & DBH is a premier and leading company that has been in the industrial machine industry for more than 25 years.  We continually offers quality brands, products, and services worldwide.  We proudly offer world-class professional machining services along with pneumatic cleaners and air-line products.
As the premier industry for repairs and restoring your machinery, we can certify and guarantee you only the highest and quality standards of our products and services. Our personnel has continually adhered to professionalism in their specialized crafts and these acknowledgments gave us a considerable amount of certifications and recognitions.
Please call us! We would be happy to hear from you and we love to answer any questions you might have about our current products or services; industrial machine servicing; line boring equipment; Pneumatic Valves; Welding Products & Supplies;Steel and Stainless Hydraulic Fittings; Electric Motors and Controls; Paint Booths and Systems; Air Logic Controls; Hose Reels; Hydraulic Pumps; Pneumatic Compressors; Specialty Welding; CNC Parts, and many more services than we can list.
You can call us at this telephone number: 901-348-1155
You can reach our fax machine at this telephone number: 901-348-0373
Or if you would rather email us in order to request parts from DBH Distributors, Inc., please click here and fill out our quick form and we will be sure to get back to you as soon as we can. And for more generalized inquiries, you can always click here and fill out our simple form. We will answer your inquiry as soon as we are able to.
If you would like to visit, we are conveniently located at
3325 Millbranch Road
Memphis, TN, 38116
We are right near where Route 55 and Route 240 meet, less than ten miles south of Memphis.
Our business hours are Monday thru Friday 7:00 AM – 3:30 AM