AMFLOW/Schrader-Bridgeport
AMFLOW/Schrader-Bridgeport has been in the business long enough to be named as one of the most trusted companies in the industry. Each of their parts have been thoroughly examined before they set it out in the open market.
AMFLOW/Schrader-Bridgeport has it all – a solid commitment level to Original Equipment (OE). This starts from its fit, function, and form.
They have a mission to deliver our all to our clients top-quality products. It doesn't matter what you need, it may be from searching for blow guns, F-R-L's to Quick Couplings.
AMFLOW/Schrader-Bridgeport Blow Guns
Talking about blow guns – AMFLOW/Schrader-Bridgeport literally has everything. They have gathered all of the possible types, functions, and options all together so you could have a better experience in your work environment.
AMFLOW/Schrader-Bridgeport blow guns are readily available if you're looking for a full line pressure to be utilized. Their engineers have thought about your comfortability more than anyone else, that's why they have a neat thumb level valve control.
Of course, they have also added a hang-up hook as well. Putting everything together, it comes with a compact one piece nozzle to boot.
AMFLOW/Schrader-Bridgeport also carries blow gun needles, extensions and boosters.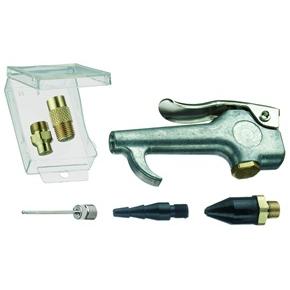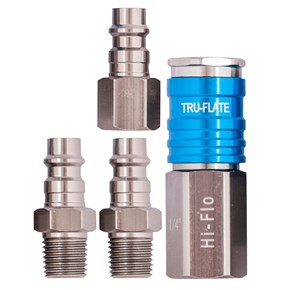 Other 
AMFLOW/Schrader-Bridgeport Products
Blow Guns are not the only product that AMFLOW offers.  IMS & DBH proudly carries a full line of F-R-L's, quick couplers and accessories. Other products include:
Air Accessories
Hoses
Automotive Fittings
Brake Lines
Lube Products
and more!
Anthony Davison
President
IMS & DBH is a premier and leading company that has been in the industrial machine industry for more than 25 years.  We continually offers quality brands, products, and services worldwide.  We proudly offer world-class professional machining services along with blow guns and other services.
As the premier industry for repairs and restoring your machinery, we can certify and guarantee you only the highest and quality standards of our products and services. Our personnel has continually adhered to professionalism in their specialized crafts and these acknowledgments gave us a considerable amount of certifications and recognitions.
Please call us! We would be happy to hear from you and we love to answer any questions you might have about our current products or services; industrial machine servicing; line boring equipment; Pneumatic Valves; Welding Products & Supplies; Hydraulic Oil; Electric Motors and Controls; Flame Retardant Spray Booth Liner Paper; Air Logic Controls; Hose Reels; Hydraulic Pumps; Pneumatic Compressors; Specialty Welding; CNC Parts, and many more services than we can list.
You can call us at this telephone number: 901-348-1155
You can reach our fax machine at this telephone number: 901-348-0373
Or if you would rather email us in order to request parts from DBH Distributors, Inc., please click here and fill out our quick form and we will be sure to get back to you as soon as we can. And for more generalized inquiries, you can always click here and fill out our simple form. We will answer your inquiry as soon as we are able to.
If you would like to visit, we are conveniently located at
3325 Millbranch Road
Memphis, TN, 38116
We are right near where Route 55 and Route 240 meet, less than ten miles south of Memphis.
Our business hours are Monday thru Friday 7:00 AM – 3:30 AM